Mas Mariposas supports the following projects through La Mariposa in Nicaragua. Click into any of the sections to learn more. You can also learn more at the Mariposa School Website.
As climate change and environmental breakdown continue to accelerate across the globe, it is clear that Nicaragua is particularly vulnerable to a number of impacts.
We concentrate reforesting both in our nature reserve and along the ridge to form a windbreak for the houses. Thousands of trees have been planted in 3 years and we are always careful to ensure they are native trees which will withstand the unusual conditions (the passing overhead of volcanic fumes.) 
Animal Rescue & Sanctuary
The animal project started because Paulette likes to have a dog around and Guillermina likes to horse ride… we now care for literally hundreds of animals, some within La Mariposa, some released into the wild of our 140 acre Cañada Honda nature reserve, and some we support in the homes of local people who have adopted a dog or cat.
We spend approximately $1000 per month on animal food, including bananas and seeds for wild birds and we also have excellent veterinary support. In spite of all of our efforts we have learnt that we cannot save them all. For example, we have had puppies with distemper, horses so weak from overwork that they do not live long, and dogs that have simply run away.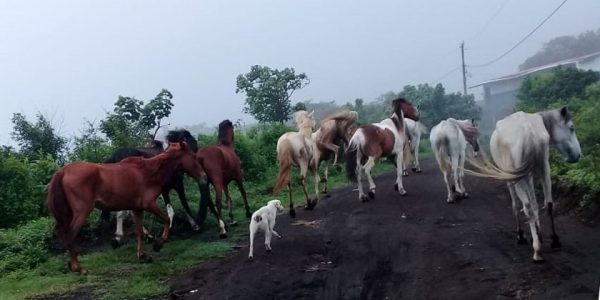 Our rescued horses now live in a spacious stable with plenty of acres to graze in the beautiful Cañada Honda reserve.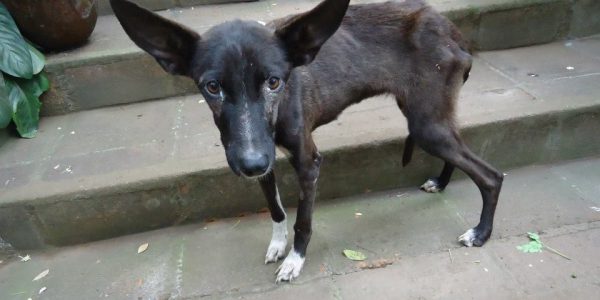 We have about 60 dogs living in one or other of our sites and we feed and pay for vet services for about 20 who live in excellent homes, usually with one of our workers.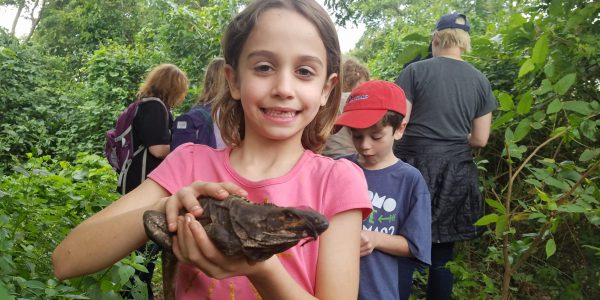 We rescue iguannas, monkeys, parrots, and other native species, and when possible, release them into our Nature Reserve, Canada Honda.
La Mariposa is very active in the local community. Besides being one of the largest employers in the area, La Mariposa seeks to meet physical needs of some of the must vulnerable in the community.