Weekly water donations are provided to the barrios of Panama & Palo Solo. These are communities on the mountain ridge that receive no running water at all.
In Panama, the Town Hall sends up 7 tankers of water per week which provides approx 2 barrels of water per family for a week. We supplement this with another 3 tankers a week so 90 houses get an extra barrel. Each tanker costs $50 and we also currently send 2 per week to Palo Solo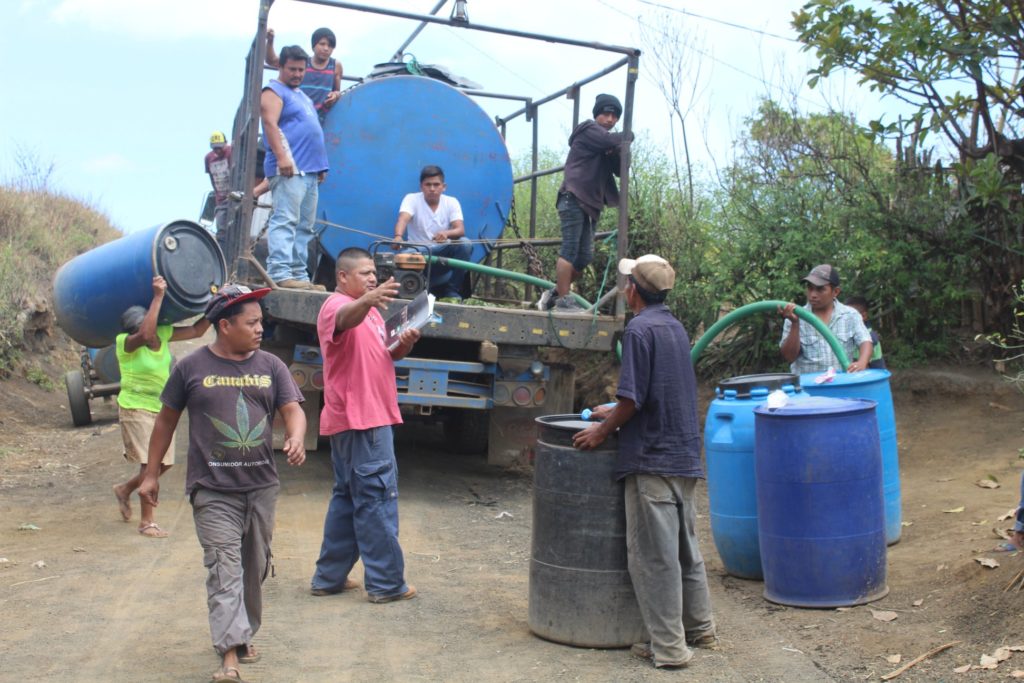 Water tanker arrives to deliver water.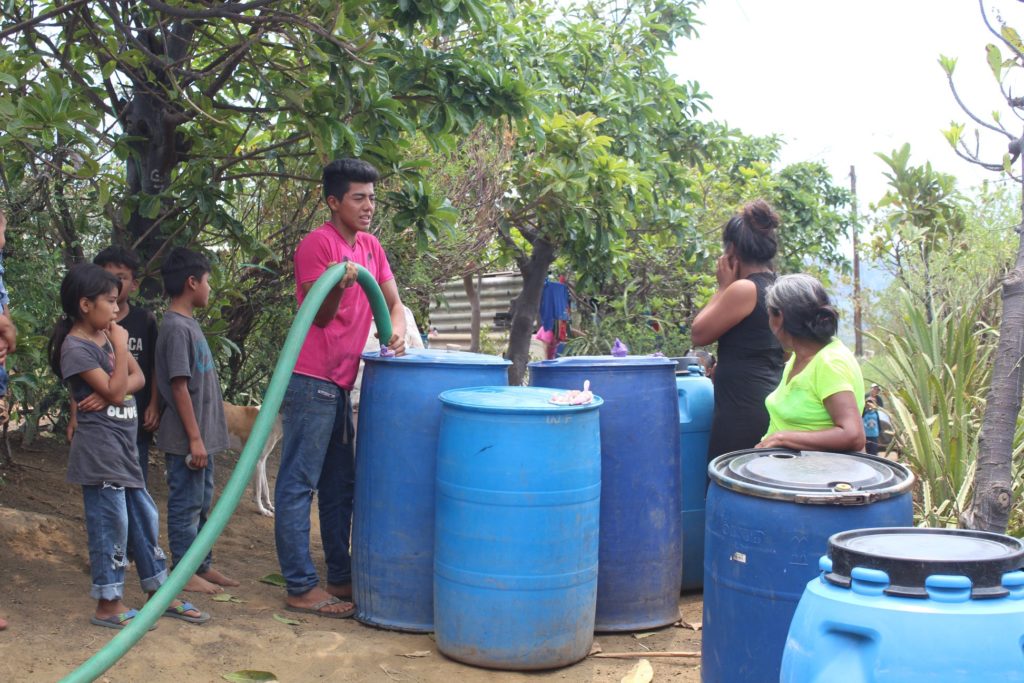 The communitiy waits their turn to fill up their barrel.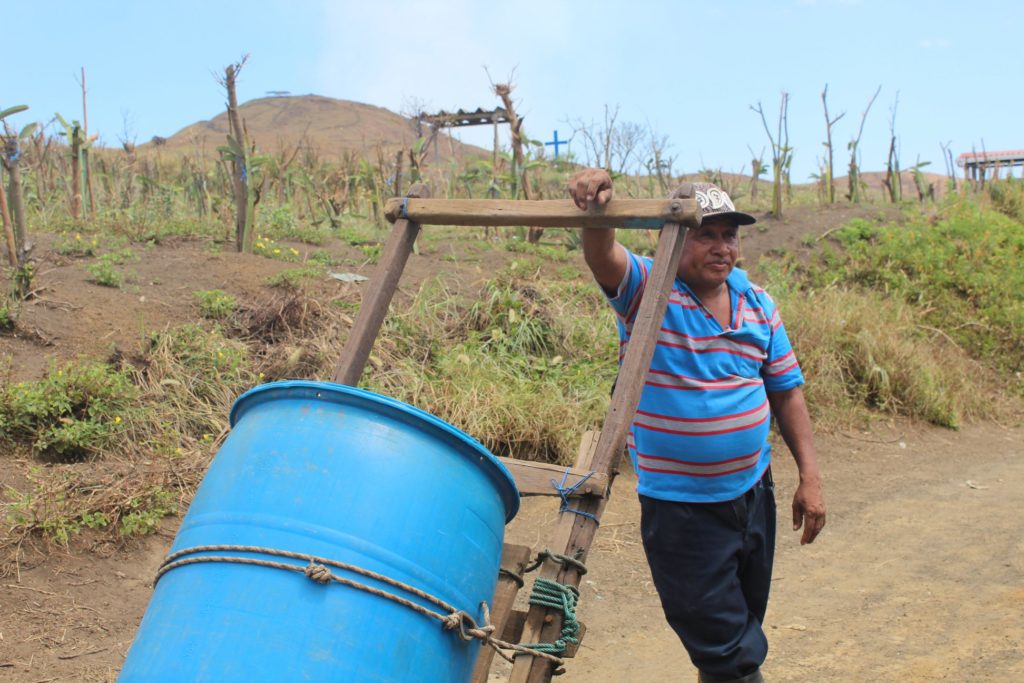 Each family must make their 3 barrels of water a week last.