Hurricane Iota & Eta Relief
12/20/2020 Update
Dear Friends of La Mariposa,
 As we come to the end of this crazy year, we know it has been a year of many losses and things to grieve for everyone.  Yet somehow it seems like our amigos in Nicaragua ended up being some of the hardest hit by crisis after crisis that 2020 had to dish out, and in crisis after crisis YOU all responded and helped support them through the difficulties from afar despite struggles of your own!
Most recently, when Nicaragua was hit by not just one, but TWO major hurricanes within a month, leading to devastating flooding and deadly mudslides, YOU helped us raise thousands of dollars for hurricane relief within the first 24 hours, and over $40,000 to date!  Paulette, Ismael, and the rest of the La Mariposa team wasted no time finding the people who needed help the most and putting your donations to use.
Here is a summary of Hurricane relief expenditures to date: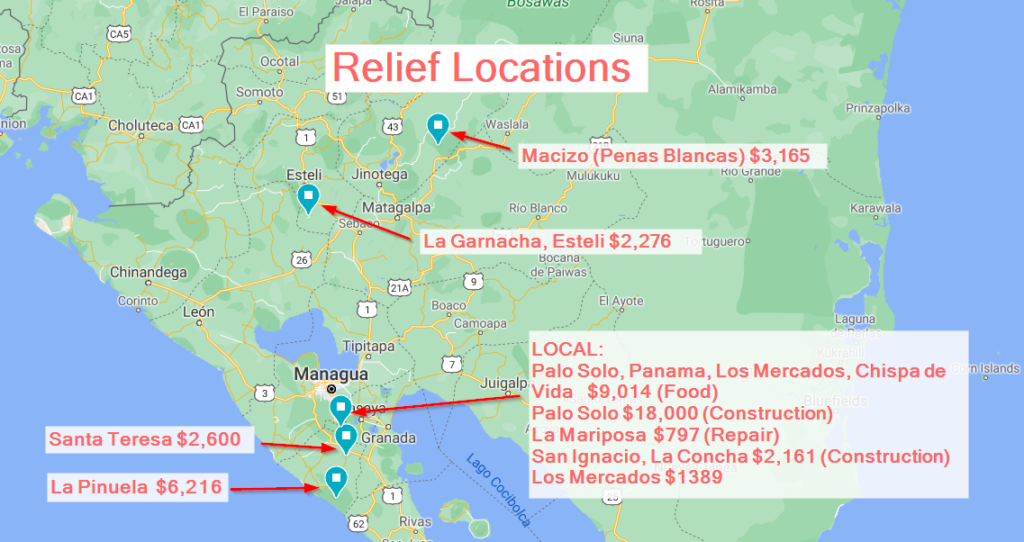 Roofing materials to barrio Los Mercados – $1,389

Donation of food and materials to Macizo (Penas Blancas) -$3,165

Donation of food to La Garnacha, Esteli – $2,276

Food donations to Palo Solo, Panama, Los Mercados, Chispa de Vida- $9,014 – 335 families

Donation of food and materials to La Pinuela (Santa Teresa) – $6,216 – 70 families

Donation of food to Quemal and Agua Caliente (Santa Teresa) – $2,600 – 120 families

Construction project in Palo Solo (roof repair, latrines and retaining walls) – $18,000

Hired Transport (truck) – $463

Bonus pay to workers for extra hours and general willingness to go the extra mile – $445

Repairing damages within La Mariposa – $797

Construction of house destroyed in San Ignacio (La Concha) of member of Chispa de Vida – $2,161

Project recycling bags for food donations – $361

TOTAL to date – $46,887 (And more is planned)
Donate to the Hurricane Relief Project
If you are having trouble downloading using this form, try
this link
, and specify "Hurricane Relief" in the drop down.
Your donation big or small helps in so many ways.
Please consider helping us purchase these items:
$100 helps us repair a damaged roof
$70 buys a sack of rice (enough for 10 families)
$35 buys a water barrel for a family with no running water
$25 buys a mattress
$10 buys a cooking pot and plates
$35 feeds a dog for a month
All gifts in the USA are tax deductible.
We are a 501c3 organization. Checks can be sent to:
Mas Mariposas, 645 S Kohler Rd, Orrville, OH 44667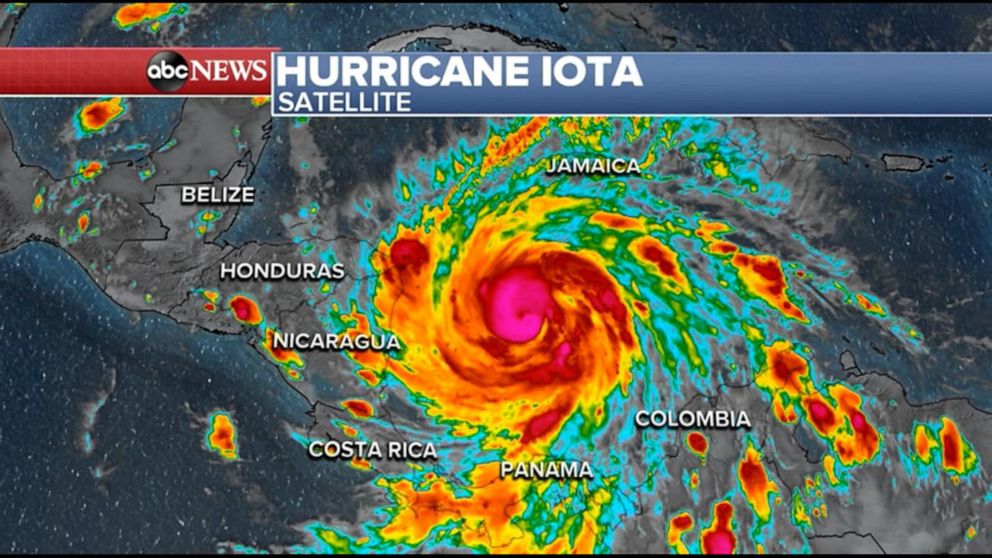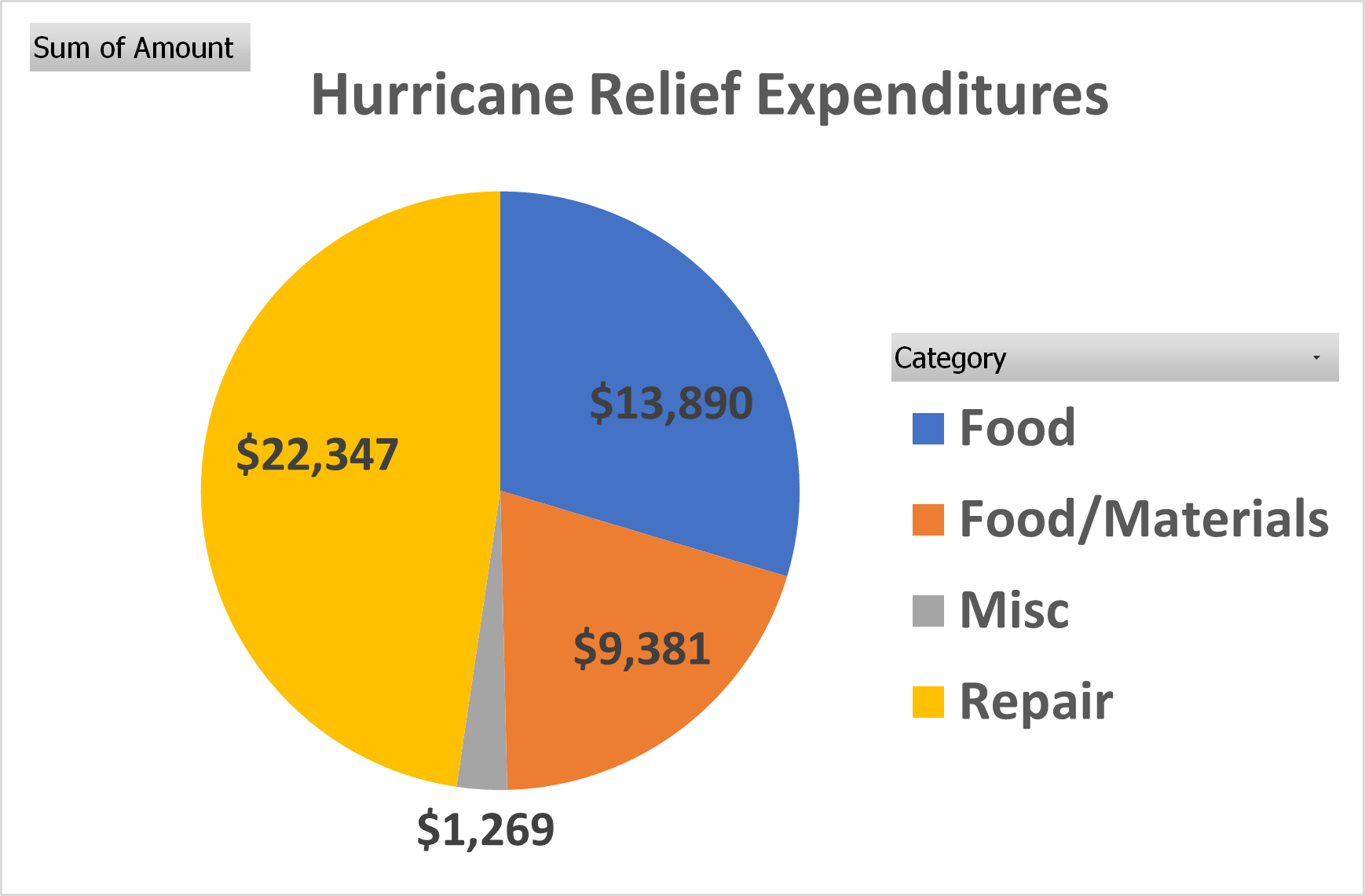 Friends of La Mariposa,
You are an AMAZING group of supporters!!!
Your response to this crisis came immediately, and within the first 24 hours of sending out the plea for hurricane relief, you pulled together to pour out over $30,000 in donations, and the gifts have continued to come throughout the week! You made it possible for Paulette and the team at La Mariposa to begin on day one the critical work of getting food, water, bedding, clothes, and materials for rebuilding damaged homes to the people who needed them, without worry about whether there would be enough money in the account!
We want you to know how your donations have already been used in communities who have lost the most. If you haven't been able to follow the updates from Paulette and La Mariposas on Facebook, below is a day-by-day overview of the efforts that have been made so far to alleviate some of the harm caused by Iota, as described by Paulette.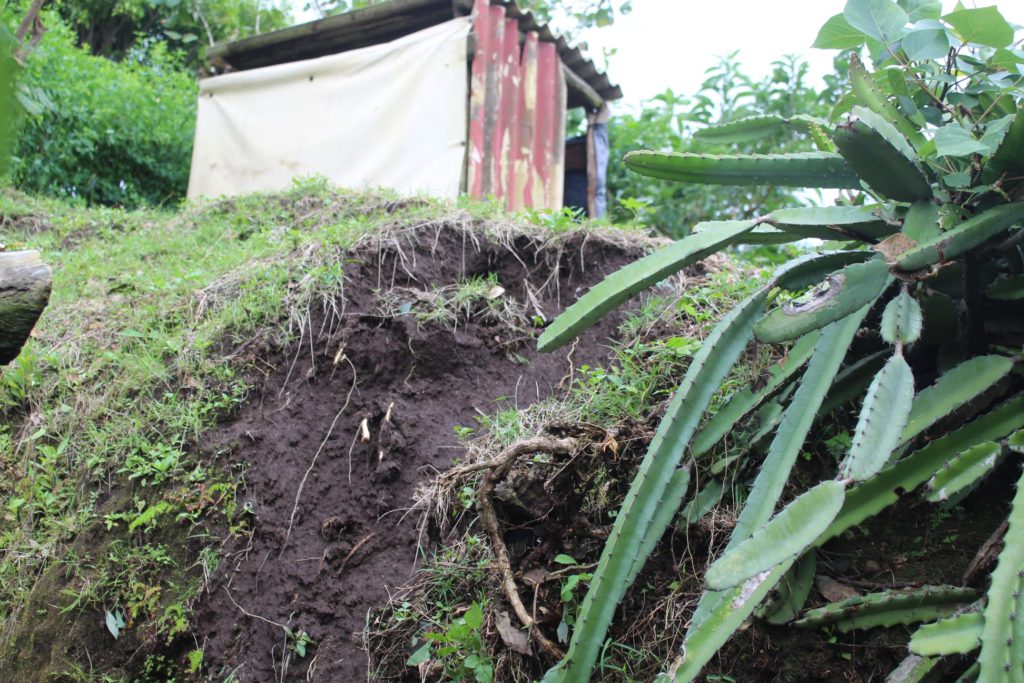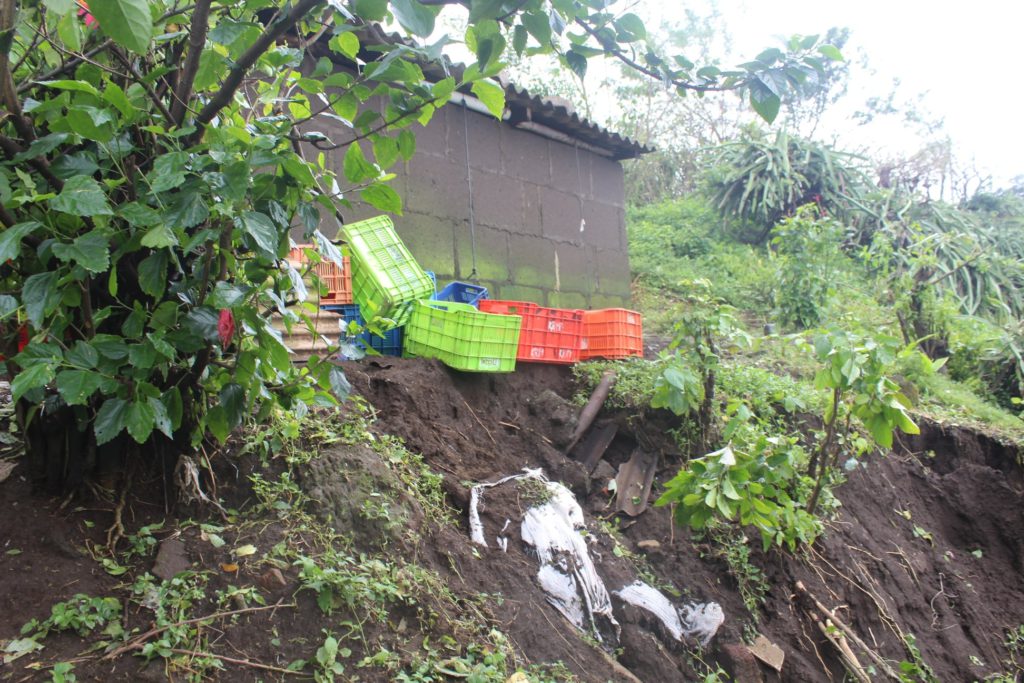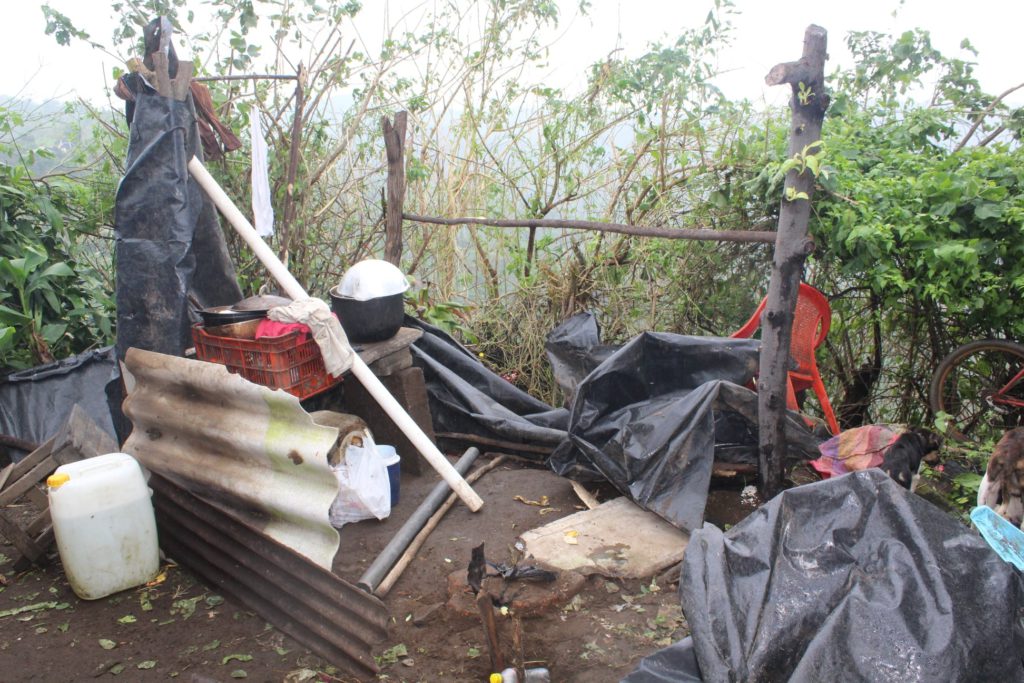 Thursday, November 19th
"Yesterday, with the first break from the winds and rain, we were in Palo Solo, an extremely poor barrio, situated along a high ridge and where Iota did significant damage. The road is practically destroyed by landslides, both large (some 10 meters wide) and small. Many houses suffered mudslides right next to them and so many families are terrified to be indoors. Some kitchens and latrines have been completely swept away.

Several families took refuge in the local school but there is nothing there for them – no bedding or food. So we rapidly spent the first $2000 on food and got it out to people within an hour. As the road is impassable by vehicle the men from the pueblo carried sacks of rice and beans on their backs."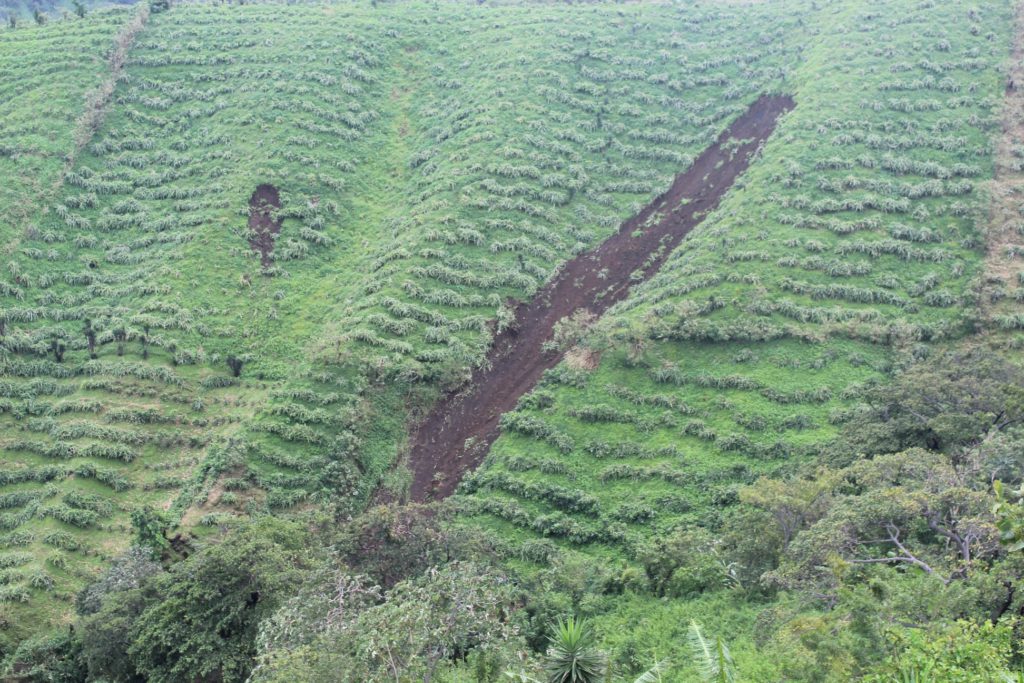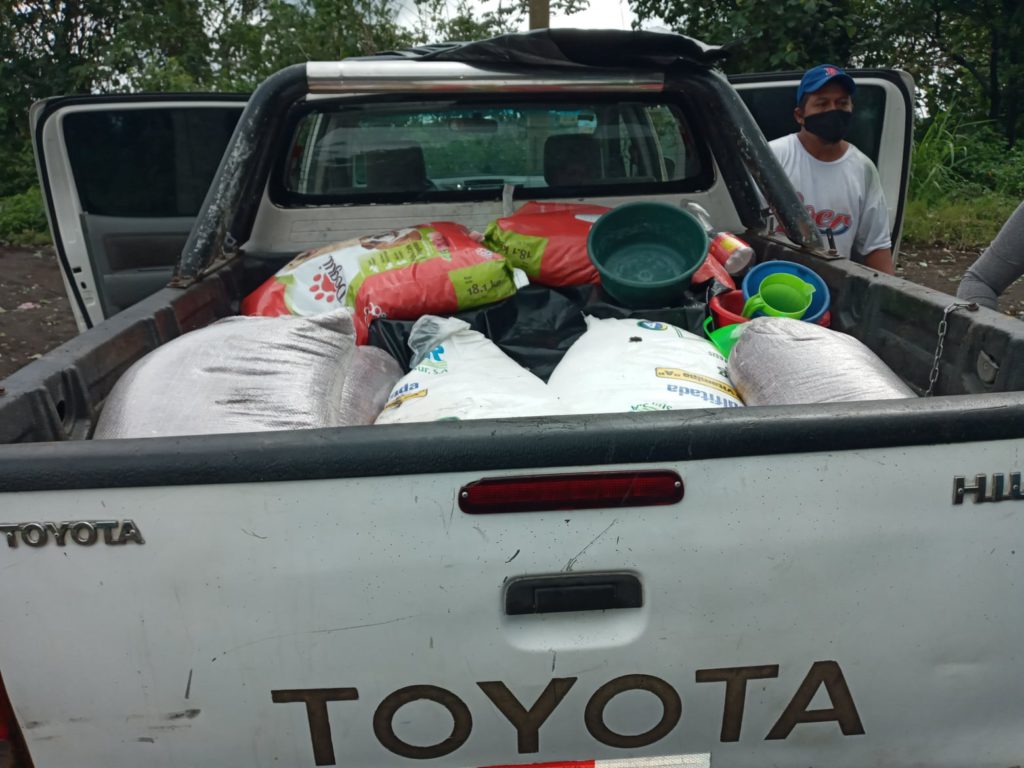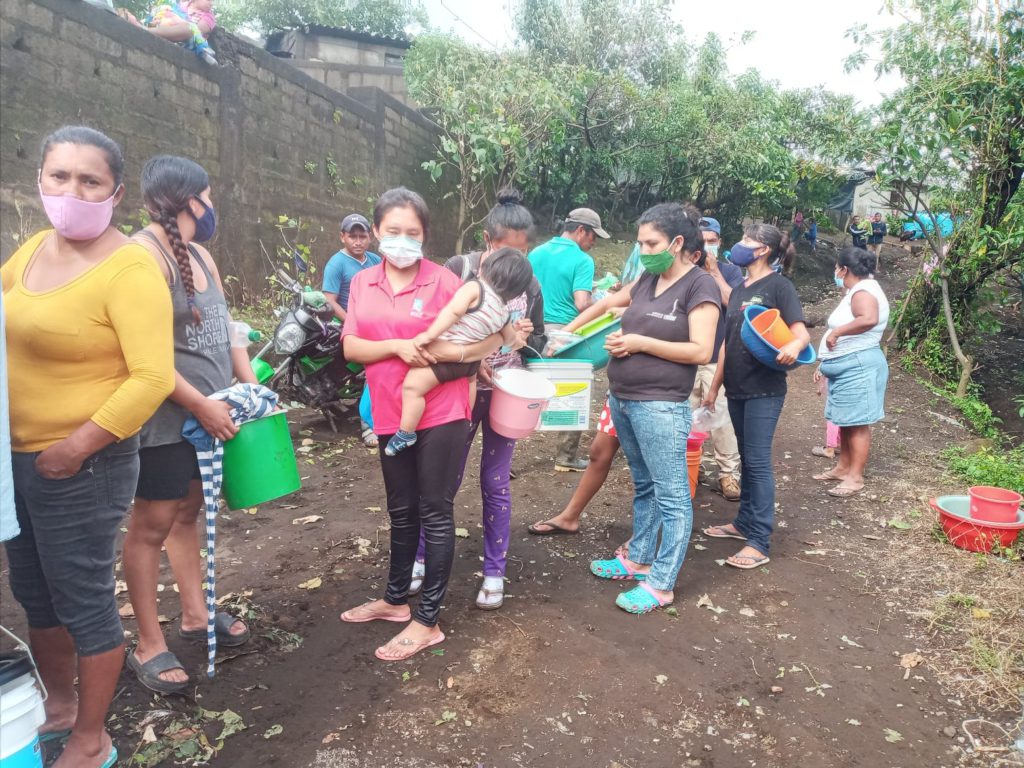 Friday, November 20th
"TODAY'S ACTIVITIES – day 3 after Iota.

I am having quite a busy day – we have put together a team of about 10 people who are working up to 12 hours a day on our hurricane relief efforts.

(1) spending $5000 on basic necessities for the community of Penas Blancas where a village was flattened by a huge mudslide. 9 people were killed and about 50 families left with nothing. Requests for mosquito nets, bedding, clothing, rubber boots, water barrels, kitchen equipment. As we are working with a good local contact, we know they have food and water donated for the moment.

(2) Food for one week donated to 140 families in need in the barrio of Panama.

(3) Zinc purchased to repair 5 damaged roofs in Los Mercados.

(4) Vet visited to check over the 10 recently rescued dogs (2 of whom at least are pregnant- more dogs being abandoned than usual)

(5) Meeting with community leader from Palo Solo to discuss best way of saving the houses threatened with slipping down the hill and repairing the road as accessibility is currently impossible for necessary aid like the water tanker to get there."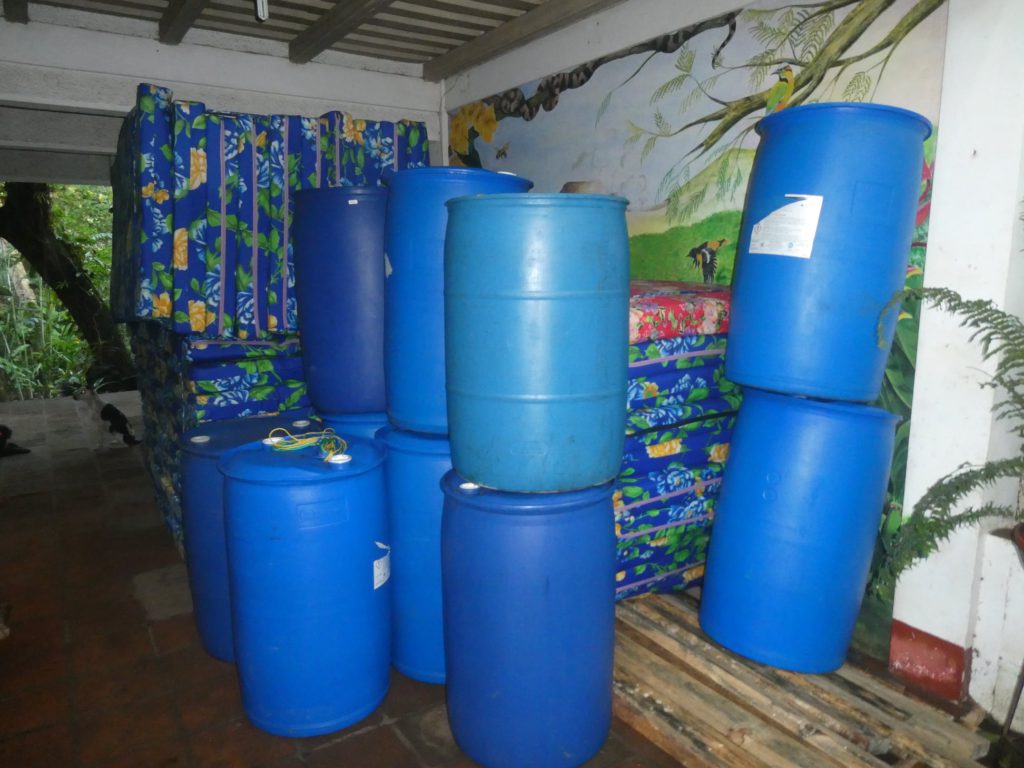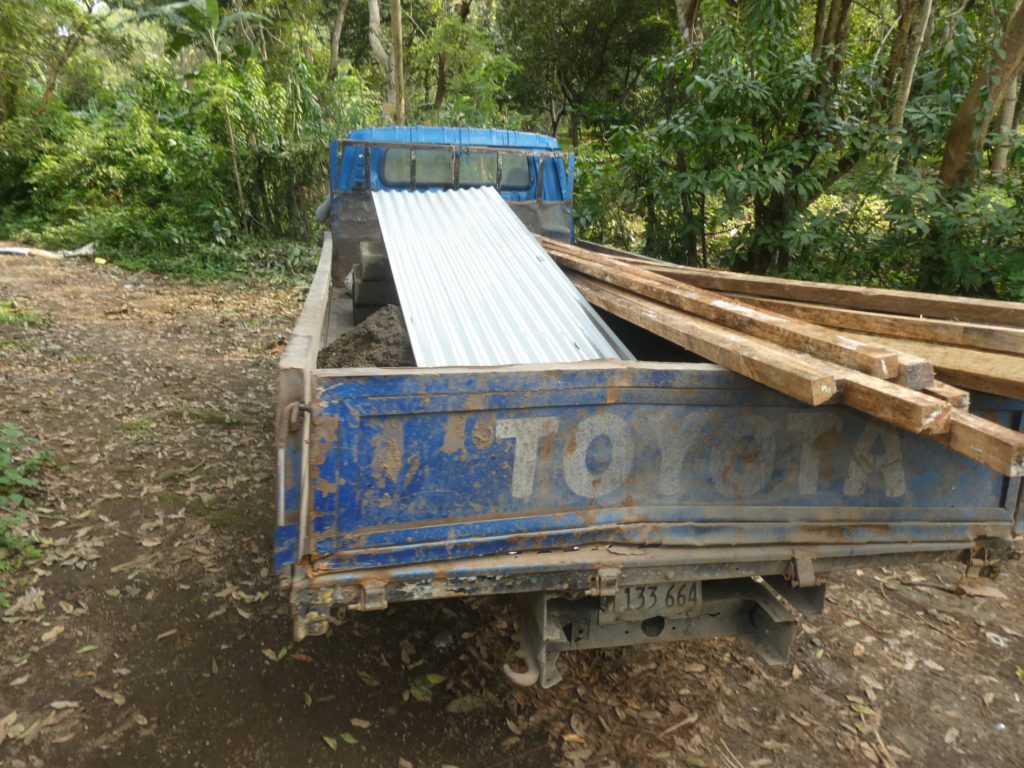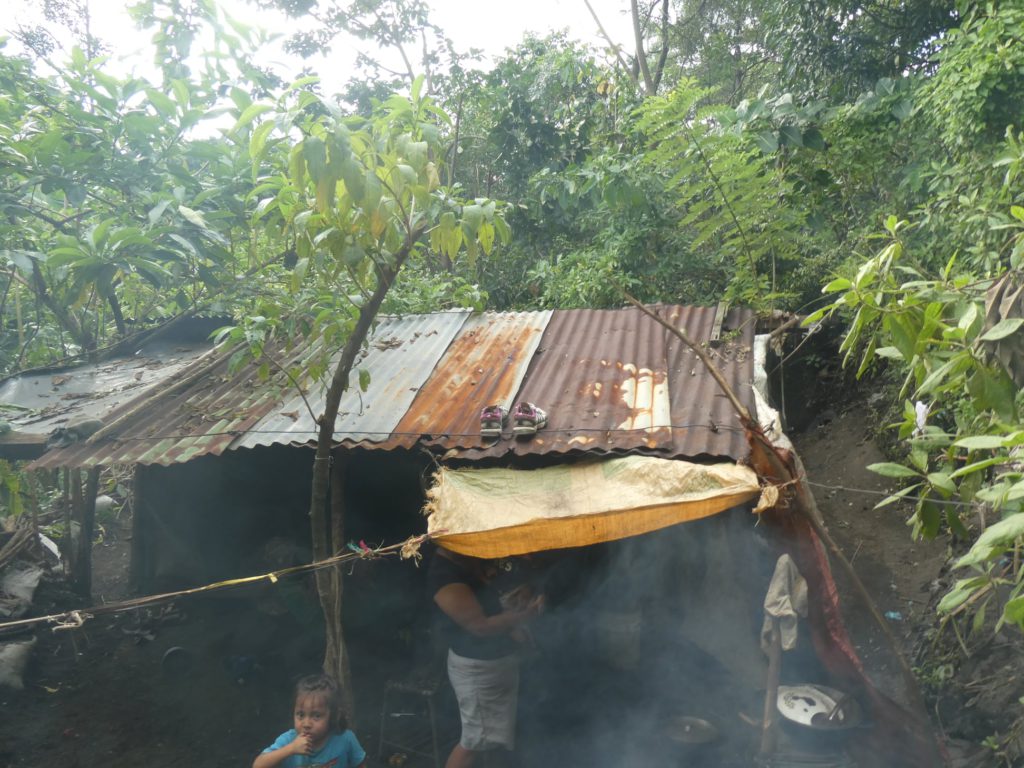 Saturday, November 21st
  "TODAY'S ACTIVITIES – DAY 4 POST IOTA – relatively easy day I hope as we are all getting a bit tired! The photos also tell the story
(1) deliver the purchases made yesterday – water barrels, clothing, mattresses, rubber boots, kitchen equipment as requested by our partners in Penas Blancas where a whole village was destroyed by the mudslide. We will probably take the stuff to Managua where our contact will collect it to take up north.

(2) Deliver the zinc and wood also purchased yesterday to the families here in barrio Los Mercados who suffered damage to their roofs.

(3) Go out with the engineer/builder we have contacted (he worked on the construction of La Mariposa) to assess the work needed to repair the road and houses in Palo Solo.

(4) Look after Chocolate – a rescued dog who had been hit by a vehicle in San Jan and cannot use either of her back legs.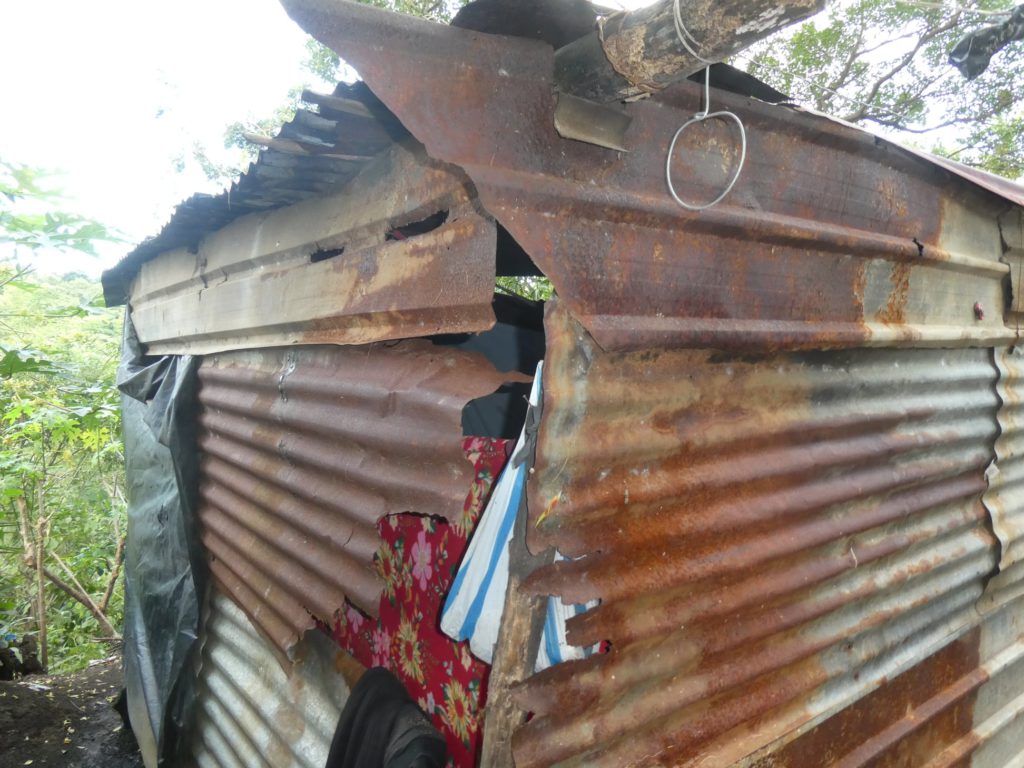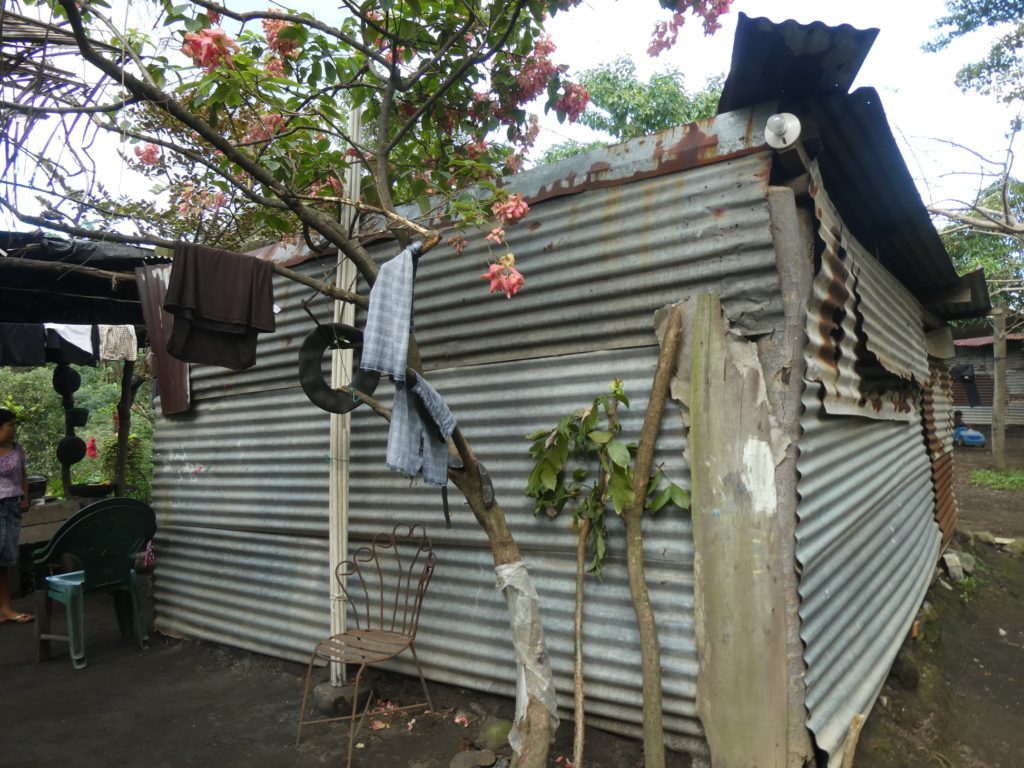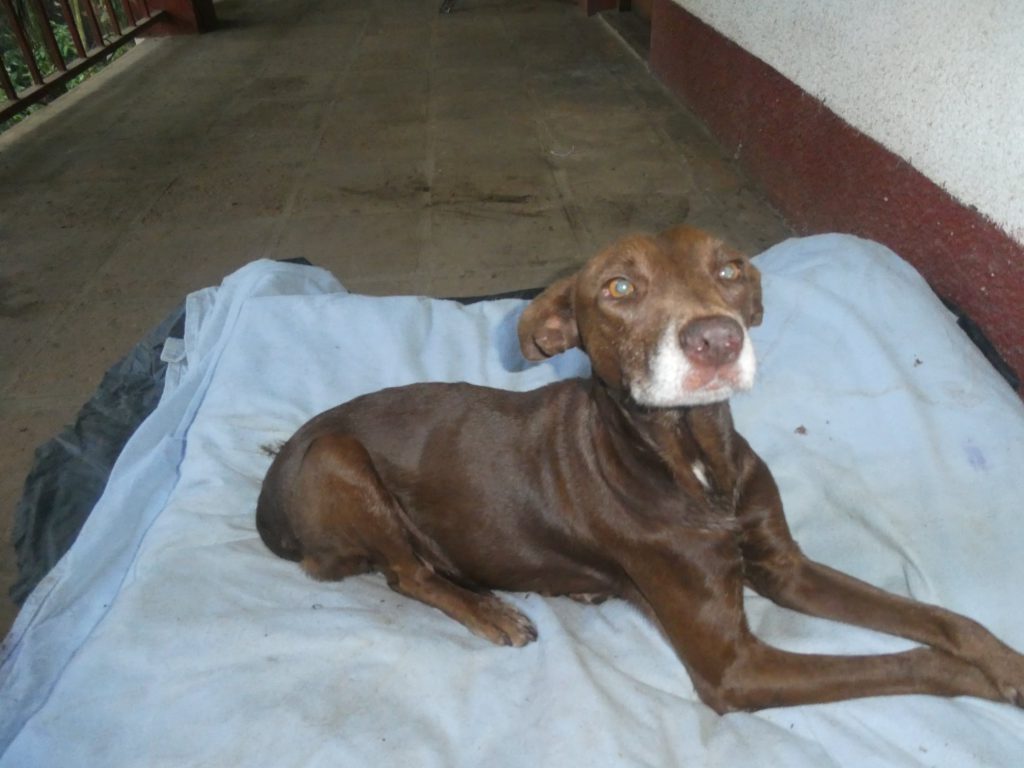 Sunday, November 22nd
 (Hurricane relief team trying to get some rest after putting in 12 hour work days since Tuesday, to be ready for more work in the week ahead.)

"Also have a new request from a contact in Esteli for some very rural families, we are talking only accessible on foot or horse, who lost their crops in the rain. So this would be another food donation as well as beans for planting."
If you don't already follow La Mariposa on Facebook, look them up and follow for more pictures and updates in the coming weeks! And keep spreading word about the good work happening and inviting people to donate at Masmariposas.org!
Our sincerest gratitude for all your generosity,
Tara, for Mas Mariposas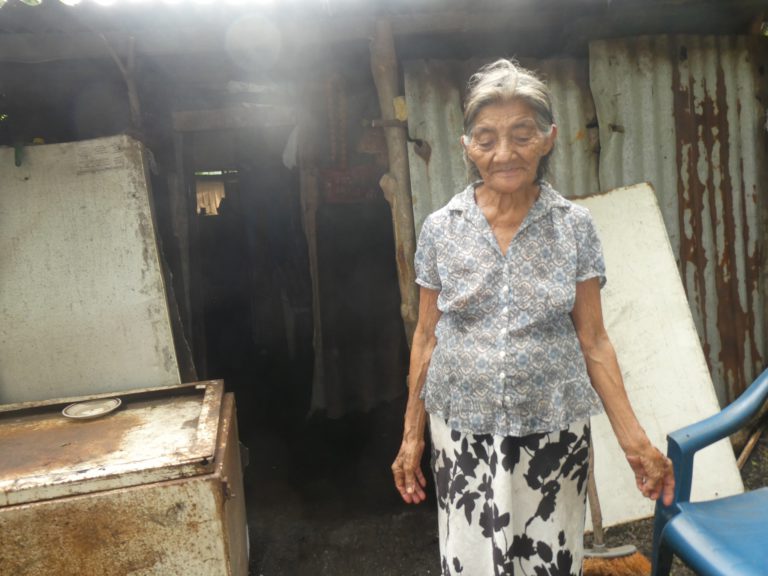 November 24 Update: 
Helping people from barrio Los Mercados with zinc sheets. These people were affected by hurricane Iota and had damage on their roof. 8 families were benefited with this donation and we are also giving food to 112 families from this barrio this week as part of our food donation program. Thanks to Alexis, the community leader for organizing.
November 25th Food Donations
Food donation (rice, beans, and oil) to 112 families from barrio Los Mercados. We are also helping families from this barrio with zinc sheets who suffered from hurricane Iota. Next food donation for Chispa de Vida disabled children families this week. Thanks everyone for your donations and make this program going.